STAMEQ surveys opinions on green productivity and circular economy
Post by: Biên tập viên ISMQ - Post date: Monday, Aug 16, 2021 | 16:10 - View count: 180
In 2021, APO started a number of research projects to consider gp impact and circular economic principles, STAMEQ asked businesses and organizations to participate in a quick survey to consider the impact of GP policies, green production and circular economy for business activities at the business and organizational levels.
The Asian Productivity Organization (APO) introduced the concept of Green Productivity (GP) in 1994, two years after the 1992 Earth Summit in Rio de Janeiro, Brazil. GP's are APO's productivity solutions and tools to fulfill their global commitment to environmental conservation following the adoption of the Rio Declaration on Environment and Development.
Gp was developed as a strategy to improve productivity and environmental protection efficiency for the socio-economic development in general and of the member economies of the APO, including Vietnam. GP combines solutions, tools, techniques, productivity management technologies and the environment to reduce the environmental impact of a company's or organisation's activities, products and services, while enhancing profitability and competitive advantage.
In 2021, the APO began initiating a number of research projects to review gp impacts and circular economic principles aimed at strengthening the GP strategy, more in line with the United Nations Sustainable Development Goals (SDGs) and global environmental protection trends.
Within the framework of the project "Capacity to implement the circular economy and green production" (Project Code: 21-rc-07-ge-res-a) of the APO, the General Department of Glass recommends that you enterprises, organize a quick survey to consider the impact of GP policies, green production and circular economy on business activities at the enterprise level, organization.
Survey link: https://docs.google.com/forms/d/e/1FAIpQLSddyU53SvARol0FF7E2eE1-g2fb–Fyv0Ntv4lZmiRcglnHDQ/viewform
Or scan a QR code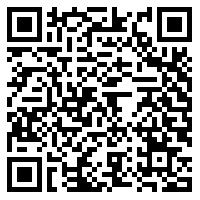 The survey results will be the basis for APO and the General Department of MOLISA to consider, research and develop training programs, advice on GP, green production and promote the circular economy for businesses and organizations in Vietnam within the framework of APO's programs and projects.